Biography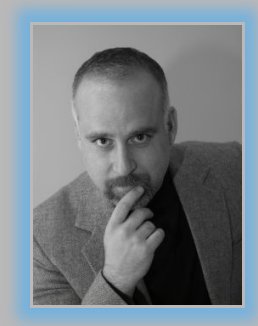 Lawrence Rush was born in Cleveland, Ohio and grew up in Los Angeles. He wrote his first song at the tender age of 10, but studied for a career as an opera singer. At 16, he became the youngest member of the world-renowned performance group, The Young Americans. He graduated from California State University, Northridge with a degree in music/voice. There, and in the L.A. area, he performed Basilio (
La Nozze di Figaro
), Abbe de Chazeuil (
Adriana Lecouvreur
), Spoleta (
Tosca
), Strephon (
Iolanthe
), Julio (
Paint Your Wagon
) and Mendel (
Fiddler on the Roof
). After college, he moved to San Francisco. There he became the youngest full-time member of the San Francisco Opera Chorus at that time and he covered and performed small roles with the company. With other Bay area theaters, he performed larger opera and musical theater roles, including Frederic (
The Pirates of Penzance
), both Pirelli and Tobias (
Sweeney Todd
), Gherardo (
Gianni Schicchi
), Goro (
Madama Butterfly
), Lenski (
Eugene Onegin
), Harry (
Company
) and George (
Sunday in the Park with George
); all of this while he was writing pop songs...mostly of unrequited love.
While in San Francisco, he wrote music/lyrics for his first musical,
Waiting at Patroni's
, which received a staged reading and firmly planted in him the composer bug. Here he found his unique voice, blending the lush, classical influences of Richard Strauss, Mahler, Prokofiev and Poulenc, the melodic structure and rhythmic spikiness of Richard Rodgers, Stephen Sondheim and Leonard Bernstein with a bit of the contemporary thrown in. In 1990 he began writing the epic musical
Winter of the Fall
which tells the story of the last days of Nicolai and Elena Ceaucescu, the corrupt, vicious, and somewhat ridiculous dictators of Romania, as well as a mini-musical,
Next Door
, based on a Kurt Vonnegut short story.
In 1993, Lawrence moved back to Los Angeles where he studied film scoring at UCLA and was arranger and contributing composer to the LA Weekly Theater Award nominated musical,
Rules for Girls
. After moving to New York City in 1994,
Winter of the Fall
received 2 readings, one at the John Houseman Theater, featuring Dominic Chianese (
The Sopranos
) and Gina Ferrall (
Mamma Mia, Jane Eyre, Les Miserables, A Funny Thing Happened..., The Sound of Music, Big River
), and one at New York City's Romanian Cultural Center. In 1997,
Winter of the Fall
was a Richard Rodgers Award finalist.
Between 1997 and 2003, Lawrence wrote the music/lyrics for the bi-lingual musical,
A Maiden's Consent
, for the National Theater of the Performing Arts, which toured high schools throughout the country several times. He wrote
Friday Night Sabbath Service
for chorus, cantor and soloists, several pieces of which are performed regularly at several synagogues.
Sim Shalom
, from the service, was a winner of the Shalshelet Award for Jewish Choral Music.
In 2003,
The Way to Your Heart...the Words and Music of Lawrence Rush
played to enthusiastic audiences at New York's cabaret club,
Don't tell Mama
. Besides Lawrence, the cast included Dan Sklar, Gayla Morgan and Shawn Marie Jeffery. That same year, Lawrence was accepted into the BMI Musical Theater Workshop. He wrote
The Long Walk to Forever
, another mini-musical based on a Kurt Vonnegut short story, and began his musical adaptation of
Pride and Prejudice
for which he wrote the book, music and lyrics.
Pride and Prejudice
was a 2008 Richard Rodgers Award finalist and has received several readings featuring Ron Bohmer (
The Scarlet Pimpernel, Sunset Boulevard, The Woman in White, Aspects of Love, The Phantom of the Opera, Fiddler on the Roof, Les Miserables
), Jessica Rush (
Gypsy
), Amy Justman (
Company
) and Matt Castle (
Company
). Other recently finished projects include
Four Elizabeth Barrett Browning Sonnets
for soprano and piano which have received several performances in the U.S. and Austria, a song which was included in
Everything About a Day...Almost
, a musical for and by youth at TADA! and arrangements for Liam Mulligan's CD,
Lucky
, for which Lawrence also wrote the title song. As it stands now, Lawrence is happy to have written around 200 songs for theater, cabaret and the pop music world.
Lawrence continues to write arrangements for various groups. He is working on a new musical about the life of Horace Wells, who discovered anesthesia, an opera of
La Mere Coupable
with librettist A. Scott Parry and an opera of
Hedda Gabler
. Lawrence works as a musical director/teaching artist for TADA! and other organizations. He conducts the Teamsters Union Retiree Chorus and Victoriano, a college vocal jazz ensemble at Manhattan College. He continues to act, having performed the roles of Peron (
Evita
) and Luther Billis (
South Pacific
) in the New York area and Bob Cratchit in a National tour of
Scrooge
. He has been the tenor in the Park Avenue Synagogue Shabbat quartet for ten years and sings professionally with many choral groups, including the multi-award winning Gregg Smith Singers. Also a stage director, he directed the operas
Salome
and
Ariadne auf Naxos
for One World Symphony.